Post-market Surveillance - Part 1
29. April 2020
Fundamentals for post-market surveillance
What is post-market surveillance?
Manufacturers of medical devices and IVDs operate in a strictly regulated environment. This is important because medical technology is about human life. It is about serving the patient and not endangering them unnecessarily.

So how do you ensure that the medical devices work as intended in the market? How do you ensure that they really do not pose an unnecessary risk or even cause damage? It may well be that the product itself is safe - but a mistake has crept in during the production of a batch.
This is exactly where post-marketing surveillance comes into play. Manufacturers are obliged to set up a system that makes it possible to detect and evaluate such adverse events on the market. This data must then be used to implement appropriate measures to ensure that medical devices and IVDs do not pose unacceptable risks.
In short, PMS is an important tool for patient safety and the continuous improvement of medical devices and IVDs.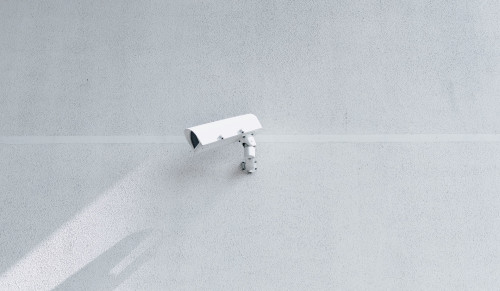 What does placing on the market mean?
This is defined by the two new EU regulations MDR and IVDR: It refers to the first time a product is made available on the EU market. Making available on the market means any supply of a product for consumption or use on the Union market in the course of a commercial activity, whether in return for payment or free of charge.

What is PMS about?
Data from various sources must be collected and evaluated. Such sources can be quite different. Basically, anything that contains information about the use of the medical device or IVD is suitable.

Possible sources are, among others:
Published clinical investigations (other clinical investigations according to MDR)
Complaints or other feedback from the market
Publicly accessible databases
Social media channels
TV
And others
The number of possible sources is enormous, because safety-relevant aspects of a product can be reported everywhere.
The big challenge in PMS is to select suitable sources and to analyze the large amount of data in a meaningful way.
PMS data can even originate from other devices. If a manufacturer has problems in the market with his product and you sell a similar product,you possibly even have the same suppliers, then you should definitely check whether the same problems could occur with your own device. PMS can also be used for this.
Why do you suddenly have to do all this?
Basically, PMS is nothing new. The requirements already existed under the 93/42/EEC (MDD) and 98/79/EC (IVDD) as well as associated guidance documents etc.
Up to now, however, many manufacturers have not really complied with the applicable requirements, and with the changeover to (EU)2017/745 (MDR), many people are noticing how big the gaps are. This quickly gives the impression that the requirements in the area of post-market surveillance have increased considerably.

What's really new about it?
The MDR and IVDR require the generation of certain reports, which were not necessary before. These reports are based on the risk class of the products and are therefore subject to different requirements.
More details will follow in later blog posts on the topic of PMS.

Why is there such a hype about this topic?
On the one hand, it is related to the fact that many manufacturers now find that their PMS processes do not meet the requirements of MDR and IVDR. On the other hand this is due to some consultants who like to warn about the enormous complexity of the topic. They warn about how difficult the implementation is and create uncertainty.
No advance is as difficult as the return to reason.

- Bertholt Brecht
What does thinqbetter advise?
The subject is very important, no question. It should not be underestimated, but neither should it be dramatised. An objective, considered approach and expertise are a good start. Then a gap analysis can clearly determine how well your own process covers the current and future requirements.
In addition, our following blog posts will cover the topic further and make it easier to understand.