Vigilance - Part 1
04. May 2020
Basics - Vigilance in medical devices
What is vigilance?
Vigilance as a term means as much as permanent attention.
In relation to medical devices and IVDs, the aim is for manufacturers to implement a vigilance system that enables them to identify and report serious incidents / reportable events and trends from collected data.
For example, data are collected in the context of post-market surveillance (PMS).
How do you become aware of such incidents?
Often, manufacturers become aware of serious incidents through customer complaints. However, it is also possible that an authority has been contacted about such an incident and then contacts the manufacturer.
In principle, all data from post-market surveillance can also contain information on serious incidents - and must therefore be reported.
More information on data sources can be found in the blog post on post-market surveillance.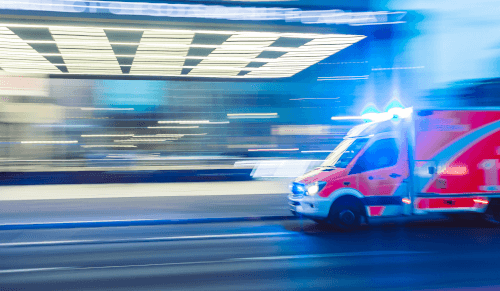 To whom should you report?
In Germany, reports are currently being submitted to the BfArM (Federal Institute for Drugs and Medical Devices). However, depending on the member state of the European Union, it varies from country to country to whom the report should be made.

What happens if a reportable incident occurs with my own product?
A serious incident must always be reported. If there is any doubt as to whether such an incident is present, it must still be reported for safety's sake.
Better to report too much once than too little!

Medical devices can help patients, but they can also harm them. There is no shame in this - unfortunately, many manufacturers take that view. It's not necessarily because of the medical device itself or because it was poorly designed. Every manufacturer has established through risk management that certain risks are associated with the product. Damage can therefore occur depending on their respective probability. So where does the surprise come from if something does happen? There is no benefit without risk!
At this point, of course, we do not want to condone that patients are harmed. No one should take this lightly. But depending on the product, it is also not realistic to assume that none of the risks will result in harm.
Basically, it is important to deal with a serious incident correctly. How this works in detail, you will learn in the next blog posts on this topic!