Post-market Surveillance - Part 2
03. June 2020
PMS, medical devices and the responsibility of the manufacturer
Anyone who manufactures medical devices carries a great responsibility. This responsibility is not fulfilled by the fact that no mistakes should be made during development and production. Even if these areas function well, the medical device may be associated with problems in the market that were not previously taken into account.
In order to truly meet the responsibilities of a medical device manufacturer, a sound post-market surveillance system must be implemented and sustained.
The motto, if problems are not (officially) known, then they do not exist - a serious manufacturer of medical devices cannot allow this.
By the way, PMS is not only about identifying adverse events. In our experience, it is often the case that manufacturers gain positive insights. It happens, for example, that the device is successfully used for other applications that were not previously considered. It is therefore possible to think about extending the intended use of the product and, if necessary, to win over new customers for the device.
Even if difficulties with a device are observed in the field, this is not a disgrace. On the contrary: it is a chance to make the product even better. It is a chance to live up to the responsibility as a medical device manufacturer and to show that you have understood the core idea of quality management - continuous improvement.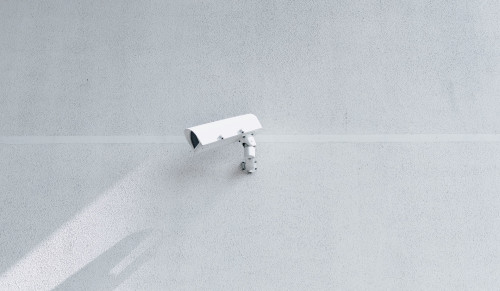 How complex is post-market surveillance?
This depends on many factors. The most important one is your standard operating procedure or process for carrying out post-market surveillance. If the process is not optimal, it either creates unnecessary work or your PMS measures are simply not effective. You have a process that is neither effective nor efficient. Please do not work with something like this!
Suppose you have a good process that allows you to work efficiently and effectively. Then it is up to you to adapt the measures to your device and the associated risk when creating PMS and PMCF plans. Depending on how detailed your process describes this, this requires more or less initiative.
In many cases it is advisable to apply the same measures within a product group. As a matter of principle, you should consider during the planning phase from which sources you can obtain data on your device or how you can generate them.
In summary, you need a good process and trained personnel who can create meaningful PMS and PMCF plans. You can also keep the effort as low as possible and still achieve maximum output.
What should you start with?
Let us assume that you have decided to revise your PMS process according to MDR or IVDR. What should you start with?
PMS under the new regulations is not fundamentally new. There are some differences in the reports to be produced, but the basic steps are the same.
Think of a structure. Which work steps must be carried out?
Identify applicable regulatory requirements and guidelines
Check which measures you have carried out in the company so far (e.g. how has PMS been done so far? Have post-market clinical follow-up (PMCF) measures been carried out so far to generate clinical data after placing on the market?
What uncertainties or opportunities for improvement do you see in your current PMS system?
It is often useful to attend a training course before taking all these steps. Let an expert explain to you what post-market surveillance is about and what steps are necessary. If you now start to familiarise yourself with the subject, it will be much easier for you.
Build up a basic understanding
That's easy for you to say. The topic is complex, there are many ambiguities and it is indeed regularly suggested that PMS is becoming very challenging, especially under the MDR and IVDR. How should one concentrate on the essentials?
We will summarize it for you briefly:
You manufacture medical devices and place them on the market. Your products are therefore on the Union market and are used, for example, by physicians to treat patients.
You want to find out whether these products work on the market as you intend them to.
You are making a plan to take a structured approach.
In your planning, you consider how you can obtain data on your product and its use in the market.
Then you collect this data from the planned data sources.
You analyze and evaluate the data.
Does the data show that there were problems with the product? Then you derive measures, e.g. a consideration of the previously unknown risks in the context of risk management.
Now you create a report on the activities.
Congratulations, you have just carried out post-marketing surveillance for one of your products!
In reality, there are of course a number of other aspects to consider, especially with regard to the MDR and IVDR. By and large, however, PMS works just as well if you perform the above steps regularly, ensuring that available data is collected, evaluated, and used regularly.
Post-market clinical follow-up (PMCF) will be discussed in more detail in a future article. Until then, please do not worry: PMCF is not that bad. You just need to know how to do it.
See you for the next article!